Tiny Towns Arts Trail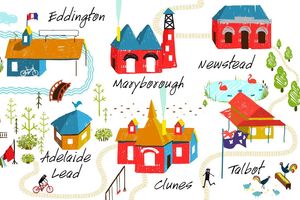 Two big weekends of art & inspiration nine towns - 21 venues.
Meander your way through the Tiny Towns of the Central Goldfields region, enjoy creative, unique galleries, public spaces, cafes and surprises!
The fourth annual Tiny Towns Art Trail this year spanning over four days.
For full program follow on Facebook at Tiny Towns Art Trail or call into the Central Goldfields Visitor Information Centre.